Arthouse Bar
Crafted Cocktails and Entertainment in NYC
Inspired by Speakeasies and Harlem music clubs of the 1920s, Arthouse Bar offers an inviting and vibrant atmosphere in our vintage lobby, perfect for casual meetings, mingling, or sipping one of our signature cocktails, like the Rossinin Ryale or the spicy Escorpion. Our Cocktails are crafted with our own house-made syrups, juices and garnishes.
Springtime brings the outside in as we roll up our garage door and enjoy the breezes, and tempt passers-by with our delectable pub food including our freshly made pizzas, guacamole and chips or our famous Muffuletta Sandwich, all made in house. Enjoy live entertainment on select nights. . Comedy from our friends at Stand Up New York every Monday and jazz, piano and rock are all on offer throughout the month!
FIND US:
Arthouse Hotel lobby
2178 Broadway @ 77th street
CONTACT US:
212 362-1100
JOIN US:
Sunday - Thursday 5pm - 12pm | Friday 5pm - 1am | Saturday 4pm - 1am
Happy Hour Monday - Friday 5 pm - 7 pm Cocktails $14 | Wine $12 | Draft Beer $10 | Bottled Beer $8
Upcoming at Arthouse Bar
These is always something happening at Arthouse.
In addition to our unparalleled live events, here is what you can explore this month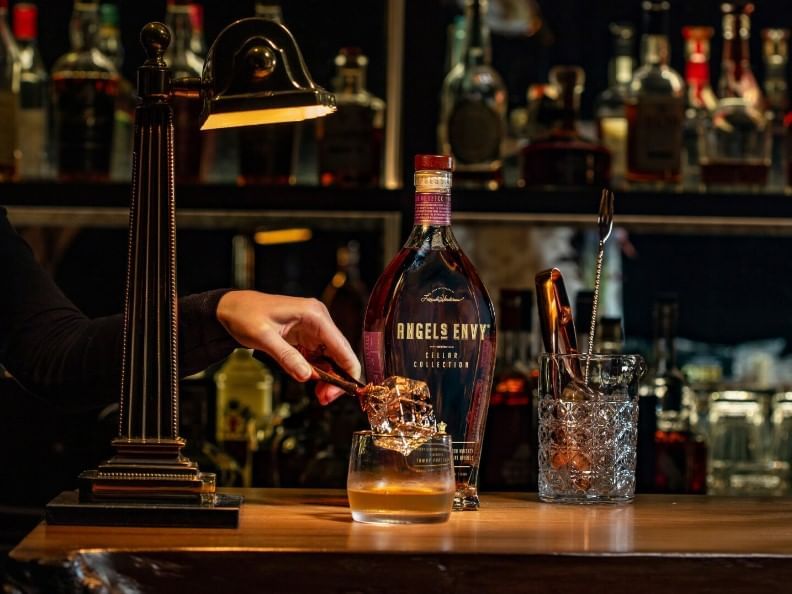 Angels Envy Tasting
Come in and join our friends at Angels Envy on May 18th and May 25th for tastings of their exceptional whiskeys and whiskey cocktails. Angels Envy are "restless creators who respect and celebrate the bourbon tradition without being beholden to the past. We approach each spirit that we finish with a craftsman's passion to experiment and improve, and we work every day to ensure that Lincoln Henderson's exacting standards and legacy of excellence continue with each batch".